Jesus said: And as Moses lifted up the serpent in the wilderness, even so must the Son of man be lifted up:
That whosoever believes on him should not perish, but have eternal life.
For God so loved the world, that he gave his only begotten Son. John 3:14-16
For God made the Christ who knew no sin, to be sin for us;
so that we might be made the righteousness of God in him. 2 Corinthians 5:21
Jesus, God raised up, and of that we are all witnesses. Acts 2:32
*THE BIBLE*
The Word of God
.


AND YOU NEED TO BELONG TO JESUS-CHRIST IN YOUR LIFE AND FOR THE FOLLOWING ONE !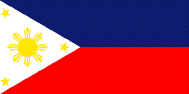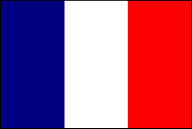 I DON'T KNOW WHY, BUT I WANT TO KNOW MORE ABOUT HIM
GOD SO LOVED THE WORLD, THAT HE GAVE HIS ONLY-BEGOTTEN SON, THAT WHOSOEVER BELIEVES ON HIM MAY NOT PERISH,
BUT HAVE LIFE ETERNAL THE BIBLE
The site that takes you to the 3rd heaven for free !

www.Jesus-Christ-Bible.com
Website created in 1999
Update 26-06-2019


The lake which burns with fire and brimstone
is the second death. Rev.21:8
If any one do homage
to the beast and its image,
and receive a mark
upon his forehead or upon his hand,
he shall be tormented in fire and brimstone
before the holy angels and before the Lamb.
And the smoke of their torment goes up to ages of ages. Rev 14:9-11

Then said the king to the servants,
Bind him feet and hands,
and take him away,
and cast him out into the outer darkness:
there shall be the weeping and the gnashing of teeth.
Matth.22:13









In the beginning was the Word...and the Word was God... And the Word was made flesh... Grace and truth came by Jesus Christ...Behold the Lamb of God, who takes away the sin of the world.
John 1:1-38
Be it known to you all,
and to all the people of Israel,
that Jesus Christ the Nazaraean, whom you have crucified,
and whom God has raised from among the dead...,
is the stone which has been set at nought by you the builders...,
And salvation is in none other,
for neither is there another name under heaven
which is given among men
by which we must be saved.
Acts 4:10-12